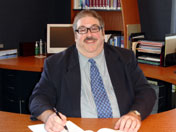 About Us
Howard M. Proskin & Associates is an established, independent statistical consulting firm in Rochester, NY. Since its incorporation in 1993, our staff has grown to include a variety of experienced professionals including statisticians, SAS programmers, report writers, and support personnel. Our leadership team is committed to providing professional development for our entire staff that will continually enhance the skills and services that we offer.
Our Quality Policy
To provide the highest quality of objective statistical analysis, document preparation and data management services within a framework that protects and promotes the interests of our clients.
Our Guiding Principles
The integrity and

confidentiality

of client data shall always be protected.

Our services shall conform to current regulatory requirements.

Our services shall be correct, sound, and delivered to the client on time, and according to their requirements.

Results will be delivered in a cost-effective and efficient manner.

Whenever possible, additional value will be added to the services provided.